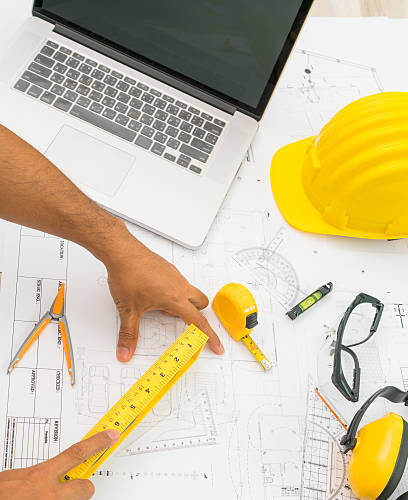 Renovations to be carried out? We can help you!
Renov Adam is a Home Improvement company located in Laval, QC and has been servicing all of Serving Montréal Area for many years. Adam specializes in painting, plastering, kitchen and bathroom renovation, finishing basement, flooring, and installation and much more. Were a well established business with over 15 years of unmatched expertise. Customer preference and priorities are always first. Were very timely with our work and never lose attention to detail. Renov Adam has built a reputation for quality work with each satisfied customer.
Choosing a contractor is the most significant choice you'll make in any remodeling project. In case you're similar to most homeowners, you've presumably had thoughts regarding changes and improvements to your home since the day you got it. With the assistance of a specialist, you can concentrate on the subtleties that issue: choosing materials, arranging a plan, and working with your contractor through each progression of the remodeling project.
Renov Adam has developed long haul client connections in Laval, QC dependent on our conviction that the best way to work is genuinely and reasonably. We are energetic about helping you make the most out of your greatest speculation: your home. We are glad for our life span in an industry with heaps of rivalry; it's nothing unexpected that we treat our clients' homes as though they were our own. We accept that joining incredible product offerings with a specialist group is the best way to go.
We are proud of our work, just as you are proud of your home. Do not hesitate to contact us to tell us about your project!
Our Renovation Services
Choose Renov Adam for all your renovation needs. We work with a team of experts in architecture, design, electricians, plumbers and other skilled craftsmen who deliver impeccable work. We can therefore assemble partitions, frame, paint, redo your floors, your electrical systems and much more.
Excellent service. Adam completely finished my basement and i was so happy with the results. He is quick yet meticulous. Very honest, professional and knowledgeable. Highly recommend him! He will not disappoint.
- Ana M.
Renov Adam installed wood siding and window trim along the front of our house and we couldn't be more pleased. They were professionals every step of the way: great communication, quality workmanship, and kept everything clean and tidy. It turned out just the way we wanted.
- Lorraine B.
Very honest,Professional, and hardworking. They stuck to the budget, stuck to our timeline, and now both our bathrooms look amazing and I couldn't be happier.They deserve your business too!!
- Felicia N.